New pallet racking and shelving for Grampian Packaging Supplies
Greenwell's warehouse division has recently supplied and installed new pallet racking and shelving for a client based in the North-east.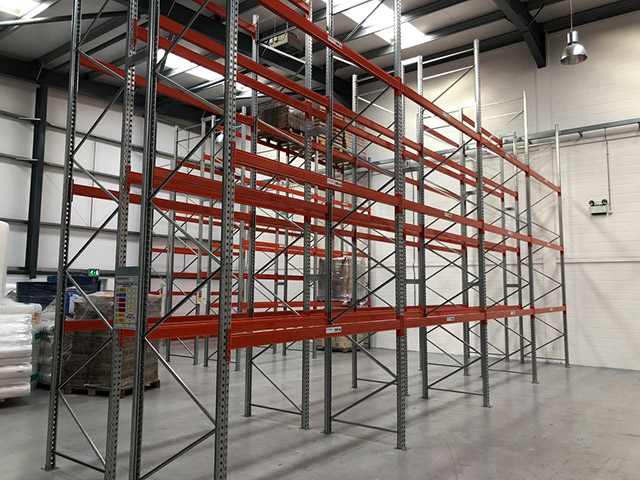 Grampian Packaging Supplies relocated to new premises in Kirkton Drive, Dyce, Aberdeen. With a larger warehouse, they required approximately 300 pallet racking and nine bays of shelving to enable them to store the substantial amount of trading stock. The highly versatile adjustable pallet racking that was sourced is ideal for this client's needs, giving easy access for the fork lift to collect goods and streaming their process to deliver on time and safely.
"We have previously worked with Greenwell's team and, again, on this occasion, we were delighted with the end result. They were extremely supportive in accommodating our needs and ensuring we achieved our end goal."
Sean McConochie
Managing Director, Grampian Packaging Supplies Ltd