Engaging a work force and making morale flow with Flowserve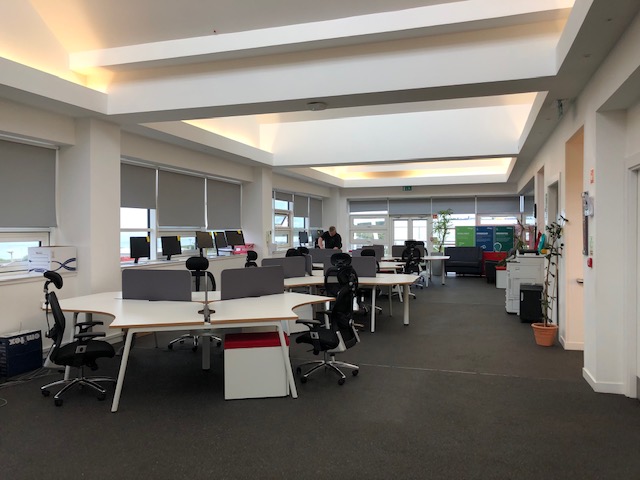 When Helen Horning took over as general manager at Flowserve in May, the first thing she noticed was that the office felt like a call centre, there was no atmosphere and the team wasn't communicating as well as they could be.
So, she engaged the help of Julie Wood and the team at Greenwell Equipment's furniture division to help create a better working environment and the company is already reaping the benefits.
"We wanted to build a sense of cooperation and collaboration within the team and build staff engagement and from start to finish we worked with Greenwell as one team, mucking in together to get results."
"Julie and I bounced lots of ideas off each other and they have helped us to redesign everything using our corporate colours from the entrance, our offices and our workshop office space, making a real difference to the working environment for our whole team."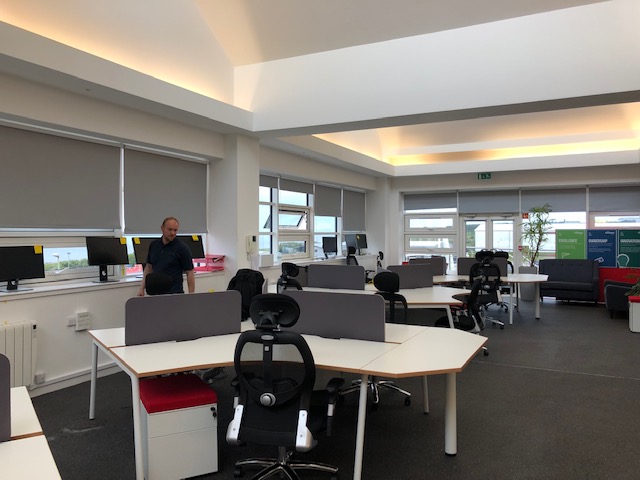 "Rather than stick with bench style desking similar to a call centre, we introduced pods of three so we could introduce hot desking, installed pedestal seating to encourage team collaboration, created a breakout area with sofas and soft furnishings for relaxed conversations, redesigned our second conference room to make it a more useable space and improved the kitchen furniture to encourage people to take a break away from their desk and spend some downtime with their colleagues. Plus, we added some real plants around the place to create a breath of fresh air!"
"Julie and the install team at Greenwell were just amazing and turned around the refit project in a very tight timescale and worked with us together as a team, which is not something you normally get from a supplier."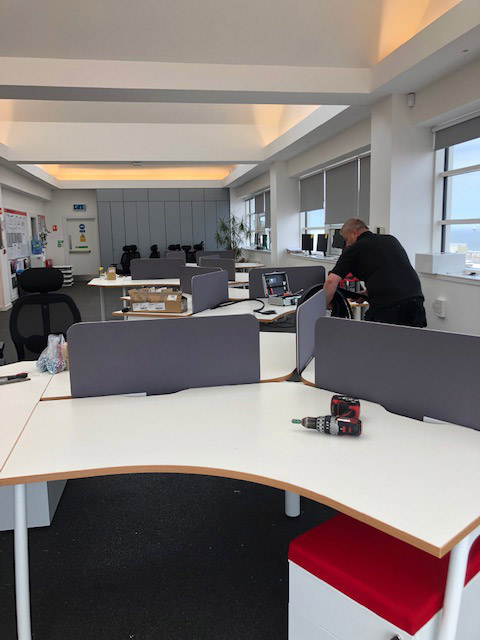 "And what a difference this has made to our workplace and the atmosphere in the office. We have already grown the team and everyone is enjoying the new workspace, working together better and sharing knowledge, which will reap benefits for the company and its clients."