Container company supports Ballater flood relief
An Aberdeen container company has helped the Ballater flood relief efforts with a donation of shipping containers. Greenwell Equipment, which is based in Aberdeen, has donated two 20 foot containers to the flood relief team, fully fitted out with shelving. The containers, which are based in the municipal car park at Ballater, will be used to store the donations of goods for businesses and residents for as long as necessary.
The Scottish government has promised more than £12milion to help areas affected by the flooding across Scotland. The village of Ballater was particularly affected by the excessive rain over the Christmas and New Year period, with over 90 people being evacuated by their homes and spending the night in the village barracks.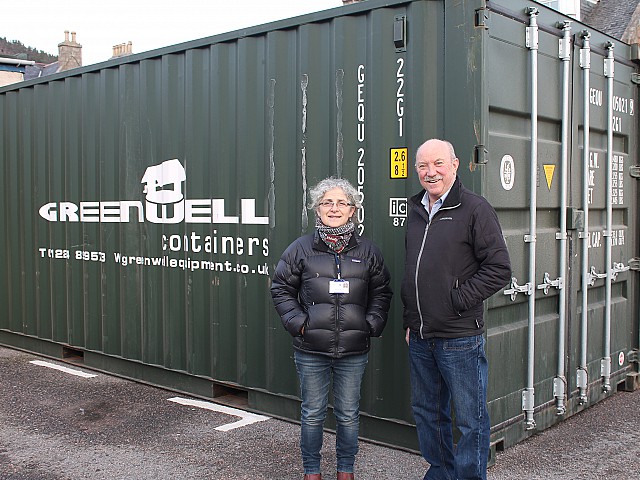 Richy Turnbull from Greenwell Equipment said: "As soon as we heard the difficulties being encountered by the residents of Ballater, I contacted the relief team to see how Greenwell Equipment could help. We have a large stock of shipping containers and modular buildings in Aberdeen so we were able to send shipping containers straight away."
Janelle Clark, Aberdeenshire Council's Marr area manager, said: "We have been delighted with the response of the local community and businesses to the flood relief efforts. The containers kindly supplied by Greenwell Equipment will be used to store the generous donations of food and clothing. The containers will be be manned during the week so residents can come along and stock on supplies to help them during this trying time."
Mr Turnbull added: "Aberdeenshire Council and the residents of Ballater have been very quick and efficient in their response to the flooding and we hope to see the village back on its feet as soon as possible."