Public contract success continues for Aberdeen modular building company
An Aberdeen family firm has completed a further public sector success by completing a six-figure contract with a civil engineering joint venture in Oban.
Greenwell Equipment, which is based in Aberdeen, supplies modular buildings, containers, office furniture and warehouse equipment. The family firm, which was established in 1996, has supplied over 500 modular buildings to both the Queensferry Crossing joint venture and the AWPR consortium for office and welfare buildings.
ESD, a joint venture between Black and Veatch, Galliford Try and MWH, contracted Greenwell to supply a two-storey building to provide office accommodation, lockers, changing rooms, showers and toilets. The contract engaged Greenwell to supply modular building units, which were refurbished and fitted out at Greenwell's site in East Tullos, to meet the individual requirements of ESD.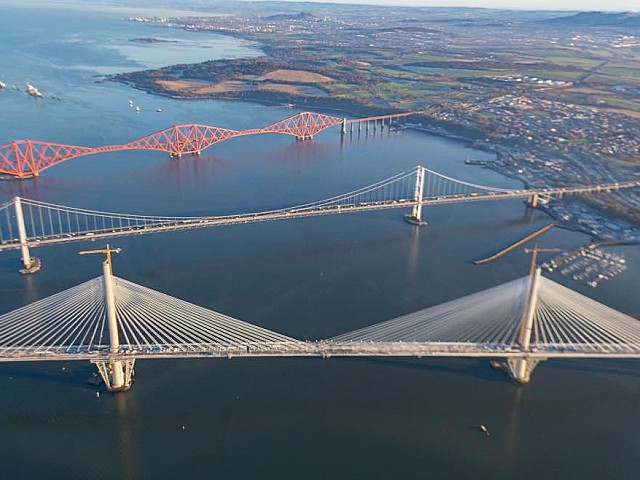 ESD was formed in 2014 to deliver Scottish Water's Non Infrastructure Programme from 2015-2021. In 2015 the company was appointed preferred bidder for the framework to provide water and wastewater treatment services throughout Scotland, with a contract estimated to be worth over £560million.
Chris Grant, project manager for ESD, said: "From the start, the ESD site team were very impressed by the level of personal service provided by Greenwell, working with us to fit out the offices and welfare to suit our site specific needs and budget.
"The offsite refurbishment of the units meant minimal installation time on site which is very much aligned with a key business aim of ESD regarding off site manufacture. The planning, logistics and execution of the installation phase of the works by Greenwell was excellent - the approach to the site is on very steep incline and on the side of a hill with very limited space for manoeuvring lorries and cranes on site. This was carried out by Greenwell in a very safe, efficient manner.
"To date we have only had positive feedback from staff, operations and Scottish Water regarding the high standard of welfare and office provided and all credit to Greenwell for helping us to realise a key objective for the ESD site team."
Richy Turnbull of Greenwell said: "We are delighted to have completed this project for ESD. Greenwell's reputation for efficient delivery, competitive pricing, personal service and high quality product has gained us significant contracts in the civil engineering sector. The siting of the units on a steep hill was a challenge, that was easily overcome by our experienced installation team. This contract, and our continuing work with the AWPR project and the Queensferry Crossing joint venture is a testament to our growing reputation for successful delivery of public contracts."