Greenwell racking expertise supports customer expansion
When Dron & Dickson outgrew their Aberdeen premises and relocated to a new facility in Westhill, on the outskirts of the city, they knew that Greenwell Equipment was the team to call.
Doubling the size of their premises to 10,000 sq ft, Dron & Dickson had a much larger warehouse space and it required specialist racking and shelving to utilise the area to its best potential.
The building was just a shell, so it was essential that the warehouse was fitted out to accommodate requirements and to also support the company's future growth plans. Greenwell supplied and constructed a range of six-metre-high pallet racking and longspan shelving.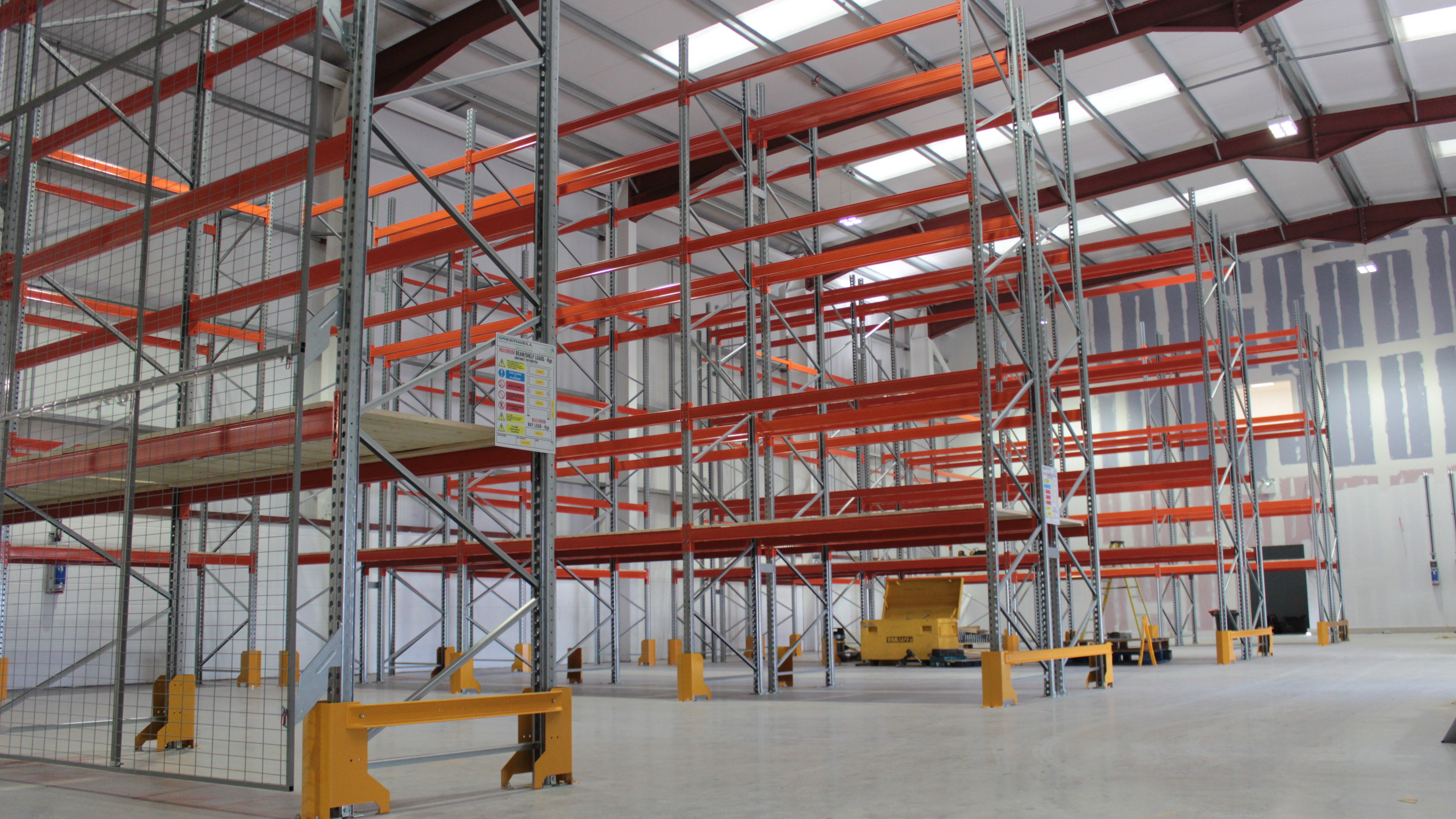 Bruce McHattie, Dron & Dickson Wholesale Director, said: "Greenwell has been a longterm supplier for us and I can't praise Scott and his team enough. They always bring a vast amount of expertise to a job and can highlight issues and adapt plans on site to ensure a smooth conclusion and that is an invaluable skill.
We also managed to utilise some of our existing longspan and Greenwell bought back cabins and racking from our old premises to be refurbished and re-used in the second hand market, ensuring that items didn't go to waste or to landfill.
Greenwell has a great team and the guys on site did a brilliant job, we've used them on a number of our sites and would highly recommend them."
Greenwell Equipment is an official stockist of AR Pallet Racking and Longspan Shelving. The team provides design, supply, installation and inspection of quality, efficient and strong storage solutions to fit individual handling and load requirements.